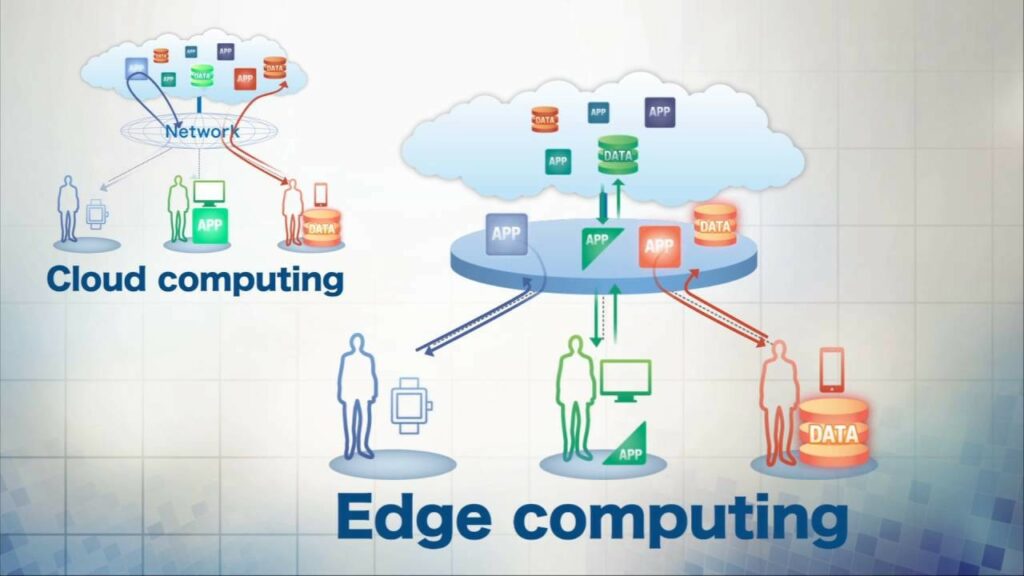 Over the past decade, many enterprises have focused on moving their applications to cloud infrastructure. Most enterprises have considered a mix of public cloud and private cloud environments for their workloads. Various workloads have been successfully migrated to a cloud environment including data analytics and customer engagement applications. In the recent few years, enterprises have also begun experimenting with running artificial intelligence/machine learning, Internet of Things (IOT) and Blockchain solutions in public cloud environments. However, a challenge that enterprises running workloads in public cloud environments continue to face deals with latency introduced due to the distance between the point of contact of an end user and the public cloud data center.
Typically referred to as the "Edge", the point of user contact has evolved from being simply a web/mobile browser to more sophisticated contact points such as "Smart Vehicles" or "Smart Things". Such requests are often highly latency intolerant and also tend to have very sensitive security requirements. This has led to the evolution of the concept of "Edge Computing" which refers to processing an end-user/thing request at a point closet to the location where the request originated. A similar model has been in existence since the late 90s where content delivery networks such as Akamai technologies provided hundreds of thousands of "Edge" servers distributed worldwide. This model is now entering a "2.0" phase where the requirements around real-time responses & what processing is possible at the edge is getting more complex. In addition, the data being generated at the "Edge" is now orders of magnitude greater than that generated in the "Web" era.
Edge computing model will need the support of Telco giants such as AT & T who are busy rolling out 5G networks. Edge computing will need to rely on high speed cellular networks like 5G to ensure data connectivity even in remote locations. Delivering immersive experiences such as Augmented reality will need to rely on edge computing to ensure the vast amount of data being generated is processed in real-time to deliver an enjoyable experience. According to a Data Age 2025 study, almost a quarter of all data will be generated at the edge. Major hardware and cloud providers have jumped into the edge computing market, given the expectations around rapid YOY growth (35 %) and a forecast of ~ $7B USD. Legacy content delivery networks (CDNs) have had a taste of what it's like to deal with the edge having delivered content to internet devices for the past two decades. However, the requirements around data storage and compute at the edge are likely to challenge even leading providers such as Akamai. Cloud leaders such as Amazon Web Services (AWS) have expanded their centralized cloud data center model to support an "Edge" infrastructure via their service offering Lambda@Edge. This service enables an application to delegate content processing for eg. to the edge and when combined with it's traditional content-delivery network service AWS CloudFront, one can expect to apply "business rules" that execute on the edge via serverless functions. This can lead to a great customer experience by delivering relevant and personalized content to end-users. AWS also has a leading solution "AWS Greengrass" that let's you run local compute, messaging and Machine Learning inference on connected devices. Microsoft is not far behind with Azure IoT Edge offering processing for connected things and newly announced Azure Data Box Edge that enables data processing at the edge. Other providers such as startup "Packet" are expanding rapidly to deploy a globally distributed set of edge locations. No single provider appears to have a comprehensive solution today as edge computing calls for network, compute, data and hardware innovations.
Edge computing will be a key trend that must be followed by organizations looking to transition into a Digital business. Edge computing will reshape both business operations as well as IT environments in the coming years. Will cloud computing be replaced by Edge? Not likely. Each will continue to serve distinct use cases. Centralized cloud infrastructure will continue to serve as the backbone for data and compute intensive workloads including Machine Learning model training while "delegating" lighter processing to the edge. For application owners that deal with "Intelligent" applications that need to process real-time information to deliver immersive experiences or predictive analytics, the future may very well lie at the edge.