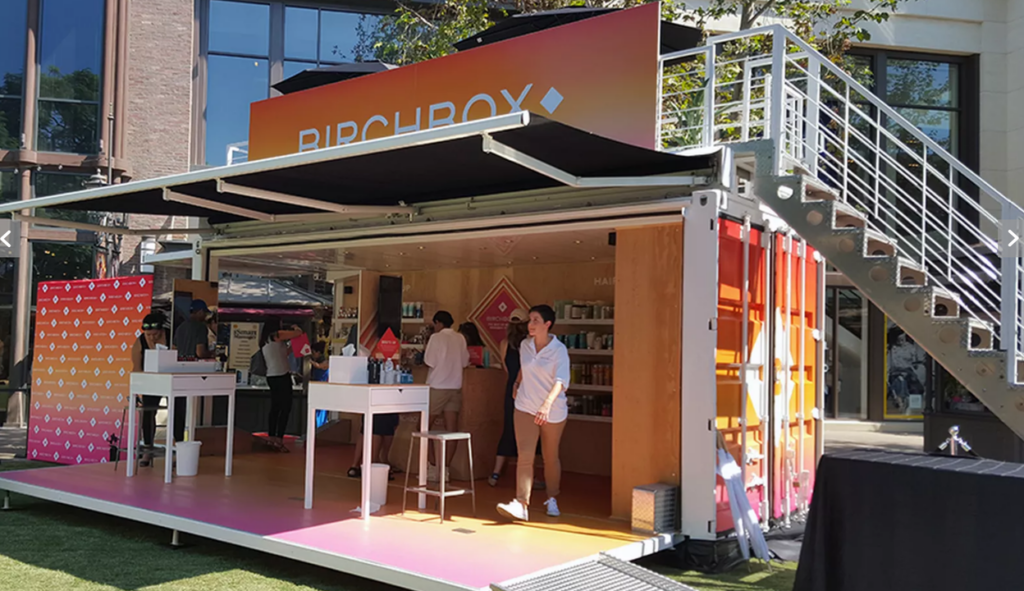 The rise of online shopping has caused many retailers to shut down their brick-and-mortar presence in shopping malls. "Anchor" stores such as "Macy's", "Sears", "JC Penney" have shut down many prime locations due to poor profitability rising from the net effect of better deals and convenience from online shopping. This has forced many mall managers to rethink their strategy to lure shoppers into the mall. Some of the vacancies are being redeveloped as "Fitness Centers", "Clinics" and even "Event Spaces" for concerts etc. Other ideas being proposed include "Destination malls" that may include experiences such as Casinos, rock climbing walls and even roller coasters.
Amidst this, a new category of stores are emerging that hold promise for the revival of "brick-and-mortar". "Pop-up-Stores" are popping up at malls and enabling physical retailers and online retailers alike an opportunity to offer a unique experience to shoppers that entices them to leverage lucrative offers and make an instant purchase. Pop-up-Stores are available in the form of a "store within a store" or "independent kiosks". "Pop-up-Stores" also enable merchants to go "where the demand" is instead of sign on a 99 year lease like in the past. This is proving to be extremely disruptive & it's no longer just the local small business owner who is working on setting up a popup store to boost sales. Big brands including online subscription service "Birchbox" have used pop-up stores to promote their products through "Pop-up" events and other brands such as Best Buy, JCrew and Nordstorm have set up pop-up stores across the country. The beauty of a pop-up store is it's low commitment offer along with low-cost. It strikes a strong resemblance to a "pay for usage only", "cloud computing" model we are now familiar with. What's more, each pop-up store can be customized for the local market more easily and brands can unleash their creativity to draw crowds in. Popup stores have grown into a $10 billion industry according to Popup republic.
So will the pop-up stores be the savior for Brands looking to compete against online commerce giants such as Amazon? The answer may depend on the creative genius in the marketing and experience of the pop-up stores. Immersive personalized experiences including game arcades, virtual reality and digital walls can be delivered seamlessly through the use of digital technology such as Cloud computing, Big Data, Machine Learning and Internet of Things (IOT). Digital signage solutions such as those enabled through tablets or mirror displays such as Samsung's ML55E Digital Mirror Display can provide engaging content and experiences for apparel shoppers. Digital Kiosks let shoppers explore and learn more about the products and even complete purchases right at the pop-up store. Sensor data through "beacons" and Facial recognition systems deployed in the pop-up store could make them "autonomous" stores where no retail associate is present. Such pop-up stores can further enhance the customer experience by enabling personalization and targeted marketing, and convenient access in non-traditional locations such as airports, hotel lobbies etc.
It's clear that pop-up shops have a compelling value proposition to both retailers and shoppers. Shoppers will continue to flock to pop-up stores and seek out "unique" experiences(and offers) that they can't get online and are ready to "pop" open their wallets for the right product delivered through this exciting new channel.